Best Luxury Cars for Young Drivers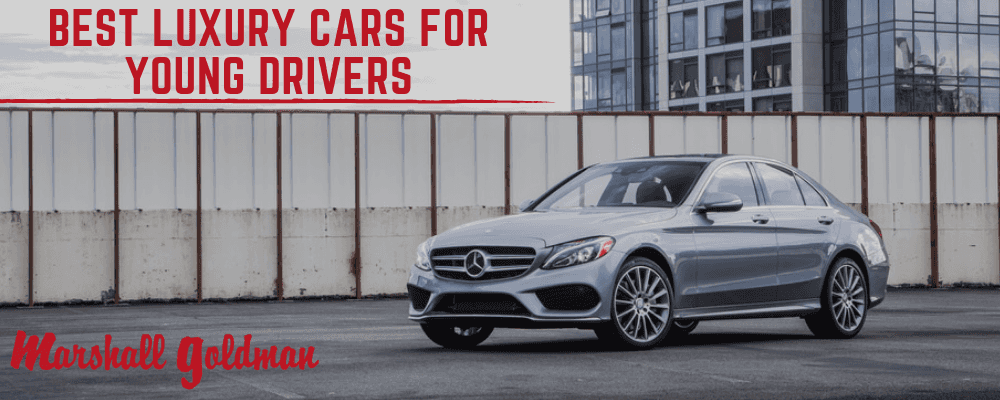 Young drivers have a wide range of likes and preferences in the car they drive. While one might prefer a more compact roadster, another may want a four-door sedan with all the 21st-century bells and whistles.
What most young drivers can all agree on when buying a luxury car is that price is important. While some luxury cars can climb into the hundreds of thousands of dollars, if not millions, owning a car of this category doesn't need to be reserved for mid-career or retired professionals. Instead, luxury cars can be owned and enjoyed by all age groups.
We've compiled a list of the best luxury cars for young drivers that sprinkle a variety of options and spans a timeline of over 40 years, however, one factor remains unwavering: these luxury cars are affordable.
5. 1977 Chevrolet Corvette
The 1970s can be considered the rise of the Corvette in American automotive history. In 1977, nearly 50,000 units of Chevrolet's newest Corvette model were sold, breaking the previous record set in 1976.
The rather conservative design of the 1977 Corvette is not much different than its predecessor. However, the 1977 model delivers a sleek enough outside appearance that will still make heads turn in 2019. While the exterior is a near replica of the 1976 model, inside the cabin, an expanded center display has improved the organizational layout of the dashboard gauges.
Reasons to buy: With a retro aesthetic appeal, the Corvette namesake, and at a modest price point of $25,900, the 1977 Chevrolet Corvette is a top-tier option for entry level-luxury car owners.
4. 2002 BMW M3 Convertible
The BMW M3 needs no introduction. The 2002 BMW E46 M3 convertible would be a dream buy for any luxury car seeker. This car looks like it was made to race up and down California's Mulholland Drive. With a quarter mile-time of 13.7 seconds, thanks to a beefy 3.2-liter I6, the M3 still provides impressive performance 17 years after it left Munich.
Featuring a 6-speed sequential manual transmission, it is sure to give young drivers the touring experience they desire. With enough power to make anyone's hair stand, the M3 convertible doesn't forget about comfort. With a sizable backseat and trunk space, this car gives young drivers space to haul both friends and luggage for those weekend getaways.
Reasons to buy: Listed at $24,900, this will undoubtedly be the best toy that young drivers will have bought to date. With offset wheels, fantastic traction control, and quick-acting roof, this luxury car will inspire a life-long love for the M3 series in any young driver.
3. 2006 Maserati Gransport Coupe
One of the most iconic names in car manufacturing, Maserati, has produced some of the most attractive cars in the market. The Gransport Coupe tones down the aggressive track look that often accompanies their creations, and trades it in for a sophisticated luxury face.
However, this car can still win a lot of footraces, with just under 400 horsepower attached to the 4.2-liter V8 engine. Young drivers will be itching to show off the beautiful acoustics of the powerful engine, as the exhaust noise is one of the best parts about being a Maserati owner. The black interior leather and red trim give the Gransport Coupe an inspiring luxury look that is sure to speak to a younger audience as well.
Reasons to buy: The 2006 Maserati Gransport Coupe is a machine that is a practical everyday driving option from the Italian car manufacturer. With the ability to seat four people inside the sleek black leathered cabin, and go from zero to 62 mph in a breathtaking 4.9 seconds, this car is a steal for young drivers, coming in at just under $28,000.
2. 2007 Jaguar XKR Convertible
The age-old saying, "sex sells" is seen in the 2007 Jaguar XKR convertible. One of the hottest creations ever produced by Jaguar, this convertible demands eye contact. While the outside body shape is nothing short of a manufacturing work of art, the inside of the car is just as captivating. This luxury car will capture the moldable heart of any young driver. With clean lines, the simple black interior does everything it should and being accompanied by wood accents, creates a classy look that anyone will appreciate.
With 420 horsepower at 6250 rpm, this supercharged 4.2-liter V8 engine will have all of your friends asking for a test drive. The classic English V8 purr, coupled with the automatic transmission, young drivers gain the sense of being in charge of a lightning rod.
Reasons to buy: At $29,900, young drivers can own arguably the best luxury car ever made by Jaguar. The 2007 design seamlessly fits in with 2019 trends, and the power put out by the supercharged engine is timeless.
1. 2016 Cadillac ATS-V Coupe
This is the most well-rounded, bang for your buck option for young drivers looking for a luxury car. A sleek and sexy, 2016 Cadillac ATS-V Couple that features the track performance package, 18-inch wheels, an eight-speed automatic transmission, and a 464 horsepower filled 3.6-liter V6 engine that can put a grin on anyone's face with a zero to 60 mph time of 3.9 seconds.
The interior is where Cadillac has always shined. With jet black leather interior that sits four, the two front seats are race car design inspired. A front infotainment system that looks both comfortable and satisfying to drivers familiar with the brand sits beside a well-polished driver display. With plenty of trunk space, dual illuminating vanity and turn signal mirrors, front and rear parking sensors, climate control, a rearview camera, sun sensor, keyless ignition, and a 9-speaker audio system, this luxury sedan provides every tech desire young drivers wish for.
Reasons to buy: Available for under $50,000, and only 400 miles on the fast-paced coupe, this originally priced $75,000 car is a steal for any young car buyer. Cadillac has not only crafted the best luxury car for young drivers, but in doing so, has outperformed their European counterparts BMW and Mercedes.
Get the Best Luxury Cars for Young Drivers
Check out what we have in stock for more pictures and specs of used luxury and collectible cars for sale from our latest inventory. For more info on cars, market analysis, and upcoming events in the classic and luxury car industry, follow our blog at MarshallGoldman.com.