The Top 8 Ferraris for a First-Time Buyer

Congratulations on deciding to buy a Ferrari. You're on your way to joining a group of owners who truly love their cars. These are amazing machines and a true fan should get the opportunity to own one at least once in their life.
Beyond that though, purchasing a Ferrari can be a good investment. In recent years alone, the resale value of several models has gone up — and unlike so many supercars, Ferraris have some of the lowest depreciation rates on the market. With no signs of this trend slowing down, investing in a Ferrari of your own could be well worth your time.
Due to the limited number of cars available and their exclusivity on the market, Ferraris have an unparalleled ability to hold their value. Owning one is like owning a piece of history. We've seen it for decades and we know it will continue; people will never stop loving these cars.
---
Top Models for Your First Ferrari
Based on our latest inventory and market trends, we believe the following models represent great buys as well as potential investment opportunities for new buyers.
---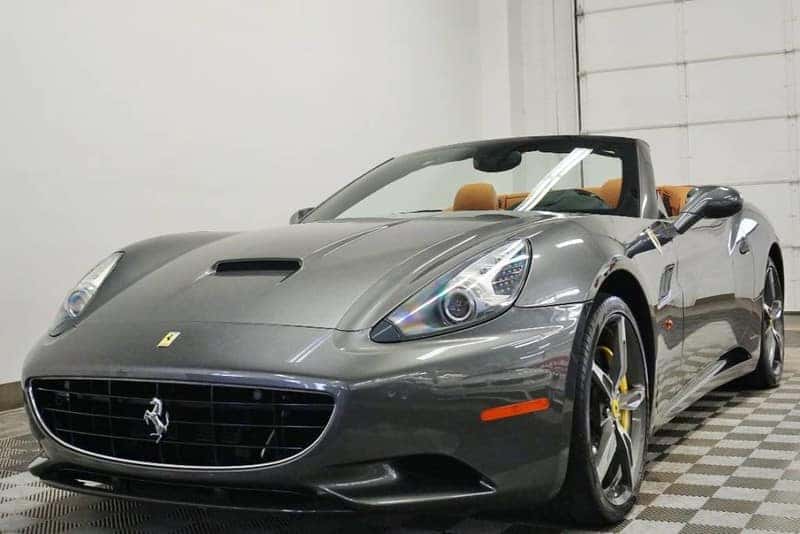 The first-generation California was manufactured between 2009 to 2014 with updates added to the 2015-2018 models. The first-generation models represent a great value for the price today. Complete with a hard-top convertible and a dual-clutch transmission, the first generation California is a Ferrari you can enjoy on a very regular basis. You get the full Ferrari experience without sacrificing comfort or practicality, which is what makes the California an excellent first Ferrari.
For buyers looking for a daily driver, this car is more accessible for newbies than other models with more advanced handling and performance. This particular 2014 model is now at $125,900 and MSRP'd at $205k.
---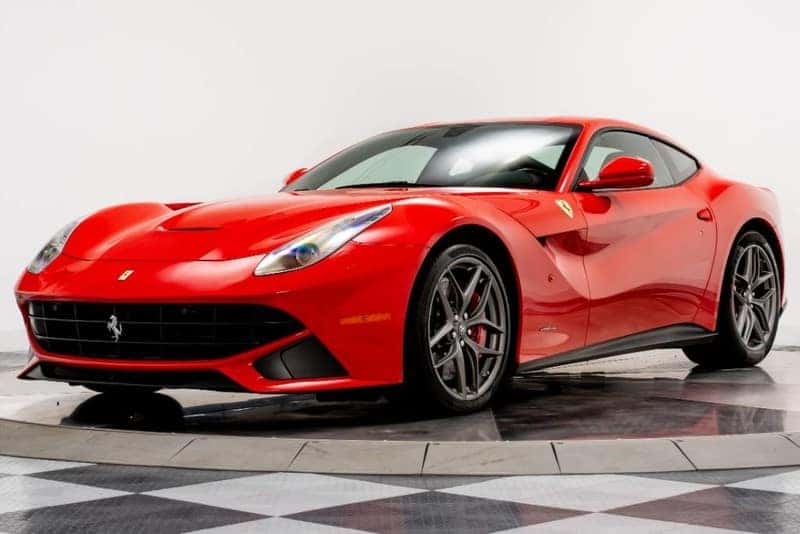 The 2015 model shown above is priced $265,900 after just a few years, compared to its MSRP of $386,522, making it a great buy for the price. Thanks to the 812 Superfast, the F12 has come down in price, while delivering very similar, barnstorming performance.
Despite being a GT car, this 730-hp, naturally aspirated, 6.3-liter V12 machine is known for its knife-edge performance and handling  — making it an easy choice for people looking to have a taste of Ferrari's racing pedigree.
---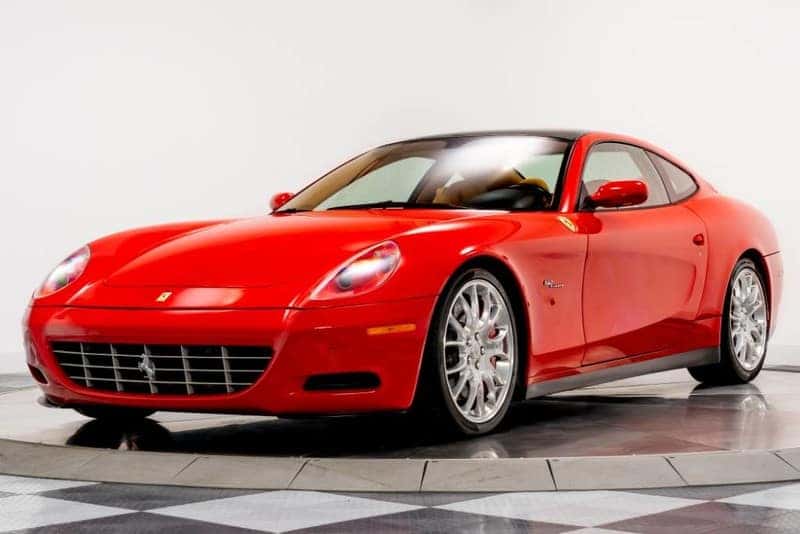 The 612 Scaglietti is not your "typical" Ferrari and makes a unique choice for a first-time buyer. This 2+2 seat sport coupe is both luxurious and incredibly fun to drive.
Compared to the 456M that came before it, this car is lighter with superior handling and a significant increase in horsepower. Thanks to improvements in reliability and usability, the 612 is a much easier car to live with than its predecessor. This 2010 model is priced at $164,900 and was originally sold with a $314k sticker price.
---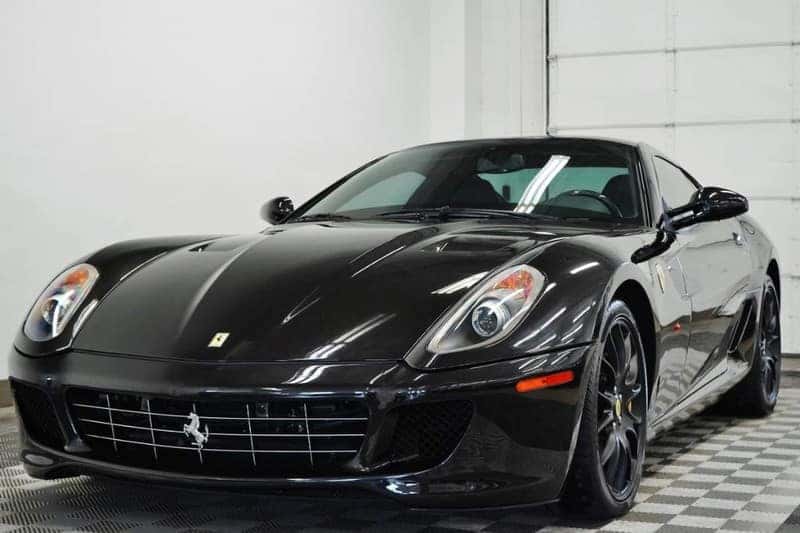 This iteration of Ferrari's flagship V12 represents an evolutionary leap over its predecessor, the 575 Maranello.
The 599 is chalked full of technology such as its Enzo-derived V12, all aluminum chassis, magnetorheological damper system, and much more. Coupling supercar performance with GT design, the 599, like the 2007 example above, gives you a lot to love for $139,900.
---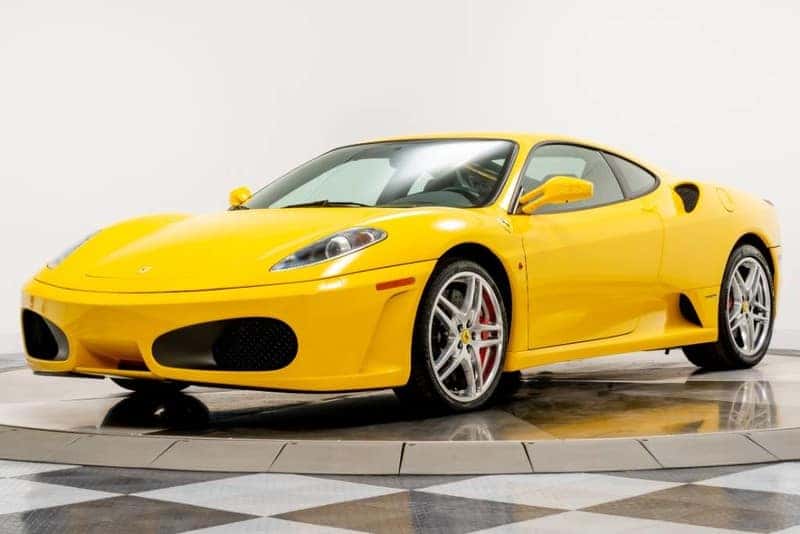 The F430 Spider and Coupe are amazing cars, which is why we regularly carry so many of them in our inventory. These cars, made between 2004 and 2009 generated massive amounts of attention when they were first released due to its drivability and performance and redefined the benchmark for a sports car.
To put it into perspective, Top Gear once reviewed the F430 as the "best car in the world." They are still excellent cars and would make a great investment for a first-time Ferrari buyer looking for a powerful machine that is sure to hold its value.
---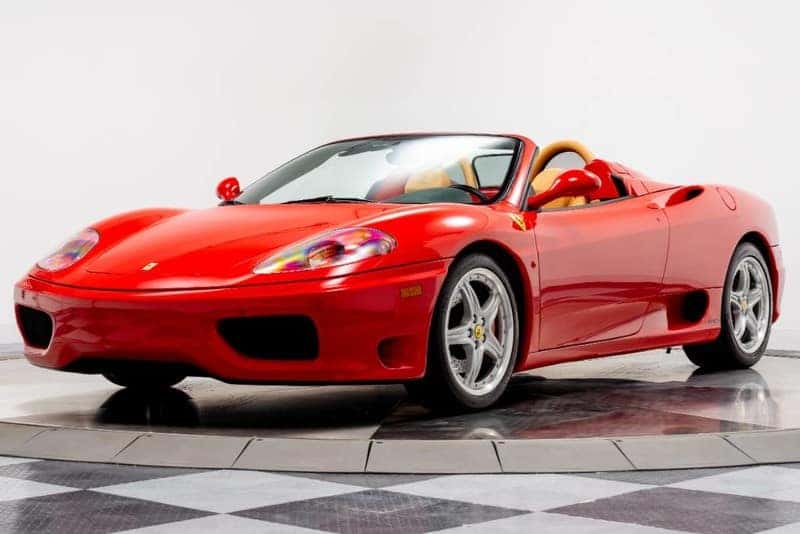 The 360 is a great choice for first-time buyers — it is one of the most accessible Ferraris ever made. This model was produced from 1999 to 2005 and was made until it replaced the F430 in 2005.
This car is becoming a truly great buy as depreciation is bringing it down to an even more accessible level (the model shown above is a 2004 and just $109,900). Beyond the cost, a first-time buyer should consider this model for its strong reliability and reasonable maintenance costs.
---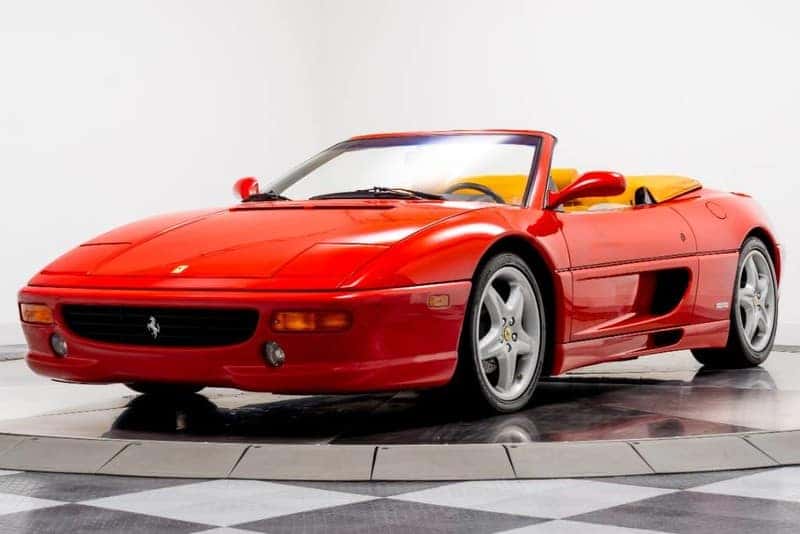 This classic car is a great buy and an eye-catching choice for a first Ferrari.  Made between the years 1995 and 1998, this model represented a technical leap for Ferrari mechanics and performance.
It is a well-loved model and is poised to hold its value for a long time. You can still find cars in good condition that would make it a fun intro to the world of Ferrari care and ownership.
---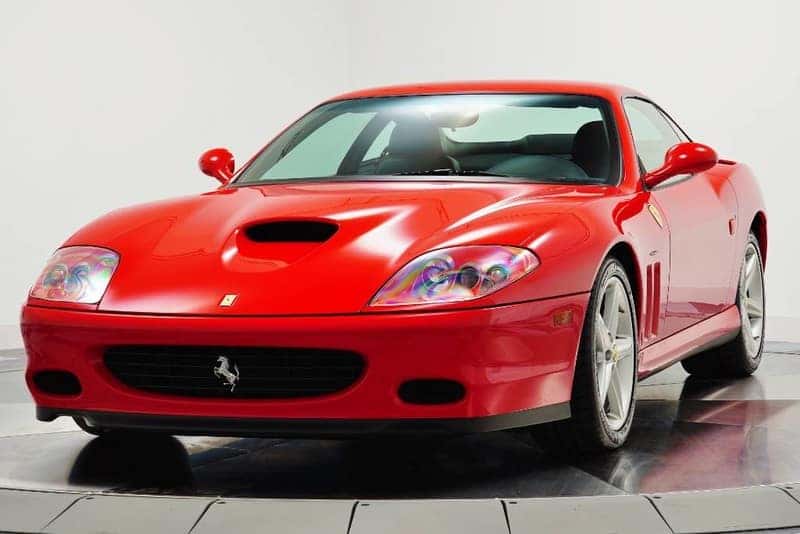 This successor to the 550 featured a new interior design as well as some performance-enhancing mechanical improvements, including larger brake discs, better weight distribution, and a larger, more powerful engine (at 5.7L V12, as opposed to the 5.5L V12 of the 550). A new optional F1 gearbox was also made available on the 575, making it the first V12 Ferrari to feature this new technology.
This model is a beautiful hybrid between a sports car and GT that makes it a great choice for a first-time Ferrari owner, and it is priced at just $129,900.
---
View Our Current Ferrari Inventory
Ready to start looking? Check out what we have in stock for more pictures and spec of collectible Ferraris for sale. For more info on cars, market analysis, and upcoming events in the classic and luxury car industry, follow our blog at MarshallGoldman.com.