Strike of the Concours Curse in California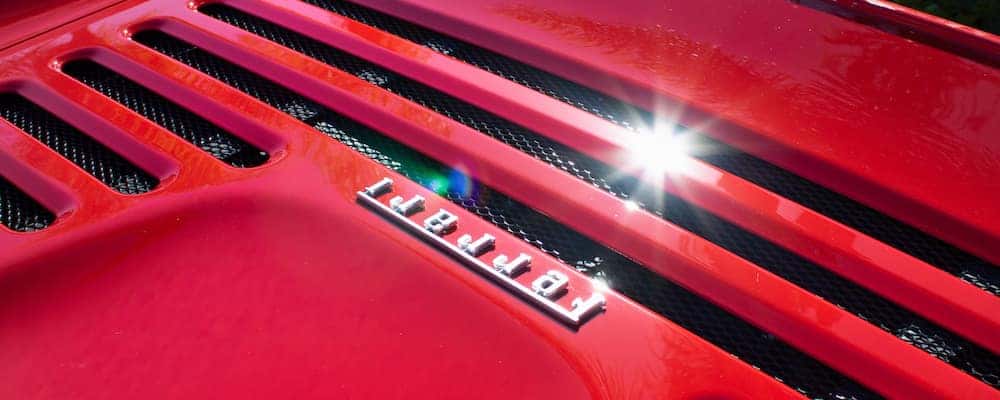 "It won't go into gear."
"It won't select any gear?"
"Nope, nothing."
"Try reverse."
BEEP…BEEP…
"Nope, it won't even go into reverse."
"Okay hold on, I'll roll it forward so the Chiron can get by."
Welcome to the curse of the concours.
***
I love old cars, that's no secret. Prewar, Radwood specials, modern classics of yesteryear, anything that lacks a warranty is basically my M.O. That is exactly the reason that I enjoy attending concours events. The main attraction on Sunday is surrounded by many other events which exhibit everything that I want to see, including eccentric steampunk parties; yeah, evidently that's a thing, but it was a blast.
Concours also usually bring auctions and with them the pressure to buy and sell. I am used to that here at Marshall Goldman, that's our job. But sometimes, just enjoying the show is an underrated experience.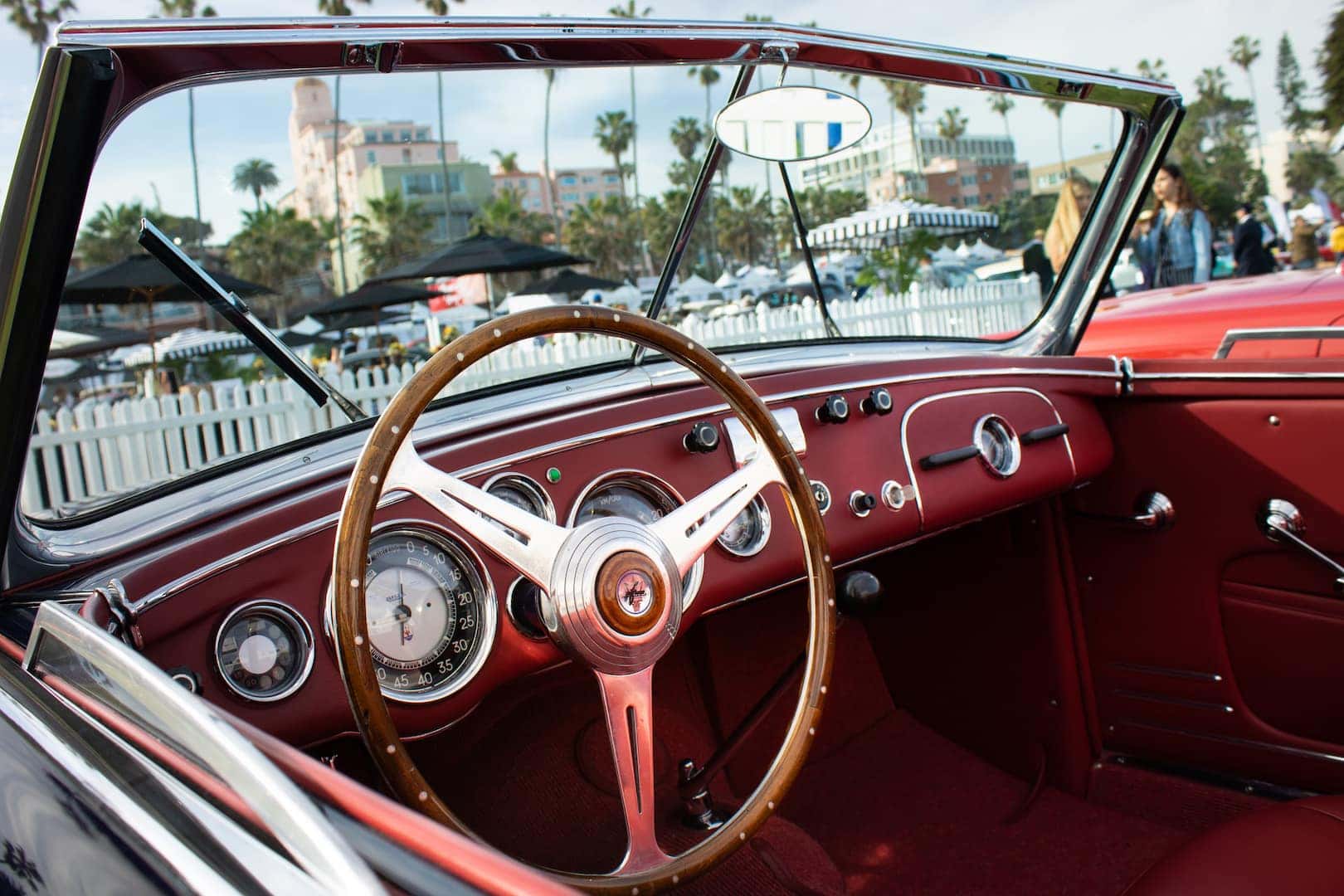 This is why I love smaller events like the La Jolla Concours d'Elegance, which is in its 15th consecutive year, a baby by concours standards. This year, I had the chance to help exhibit a friend's 1998 Ferrari 355 F1 Spider in the non-judged, sports car section with the local chapter of the Ferrari Club of America. This specific car is the whole reason I am into cars in the first place, so naturally I was more than happy to help feature this car.
As the owner and I made our way down from North County San Diego, the car ran great. The engine which was freshly serviced sounded epic as always, shifts were crisp, and the cool morning air meant that the glorious V8 was really in the zone. However, when we approached our turn off to enter the show, the car threw its hands up and refused to go into gear. Insert the expected explicative here.
So what are we going to do? This car is at the entrance to the show field with a 288 GTO, original Mk. IV Ford GT, Bugatti Chiron, and many other cars breathing down our necks. Time to get out and push. A top tip for pushing cars is to grab them by their wheel spokes and roll them forward or backwards being mindful not to clip a finger on the calipers.
Using my specialized Marshall Goldman training, I exited the 355 in the typical exotic car elegance and began to roll this 355 forward, holding up literally the entire show. I should mention that concours attire is pretty fancy, so there I was rolling my dream car out of way of Bugattis, Duesenburgs, and a small crowd that had now begun to eye the action we had created. 'Of course the one time this thing has issues, it's here and now. I guess this is my kind of luck,' I thought. Concours do that to cars, they bring out issues that had never been there before. Thus, the concours curse persists, and it strikes without prejudice. Mostly of the way, it was time to begin figuring out what was wrong.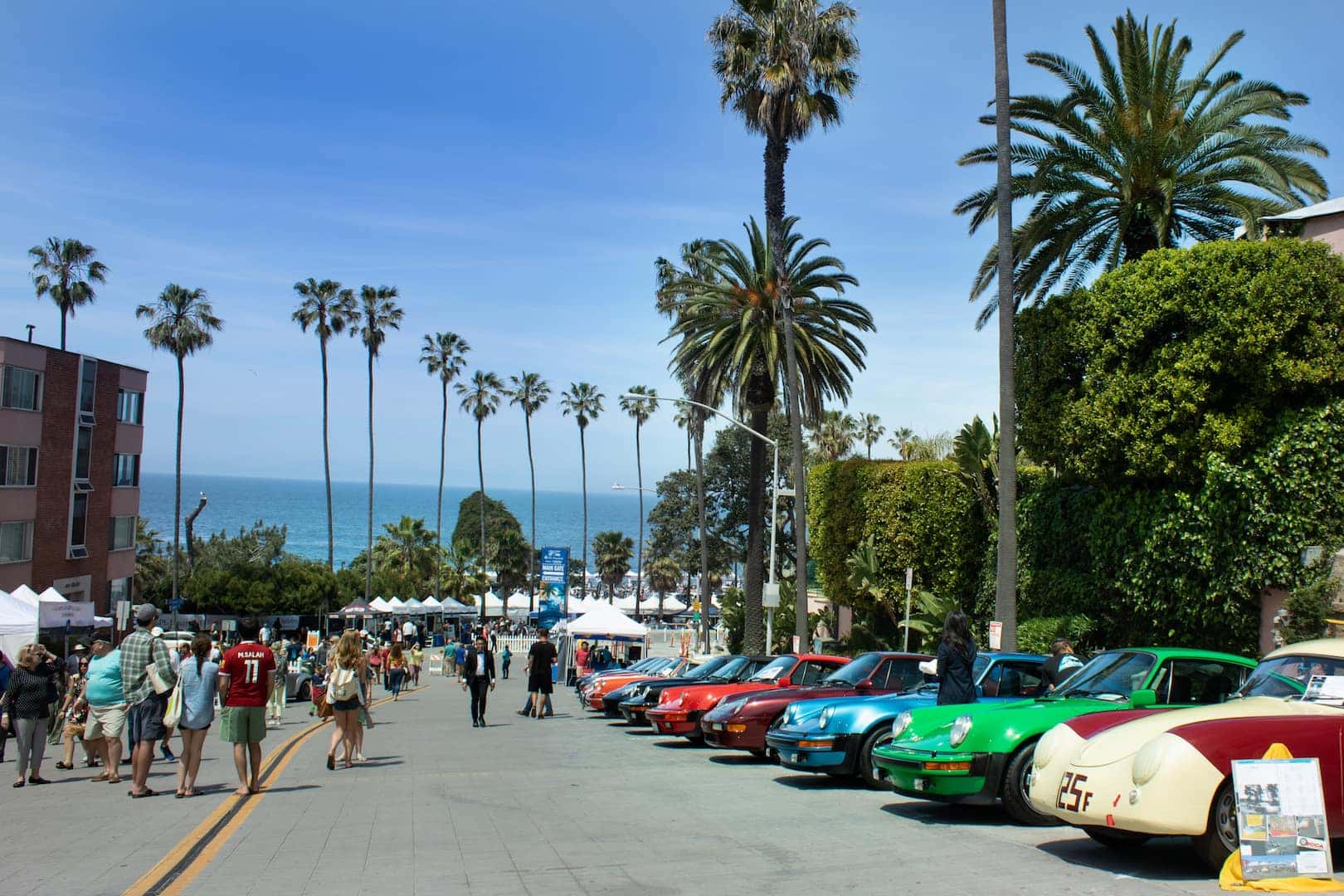 There is only so much you can do in a situation like this. It being 2019, I turned to the Internet to sift through the Pandora's box that is Ferrari 355 potential issues on Ferrari Chat. These cars are honestly pretty stout, this one has never had transmission issues in its 14 years with its owner. When they do have problems though, they are bizarre and usually caused by small things. Quickly, the brief list materialized:
• Electronic issue, maybe a clutch position sensor failure.
• Mechanical issue, dead clutch.
• Italian flare/gremlin, maybe it just needs a quick battery reset.
We proceeded to go through the motions of turning on and off the battery cutoff, locking and unlocking the car, letting it cool; nothing moved the Italian paperweight a millimeter, outside of me in my blue loafers.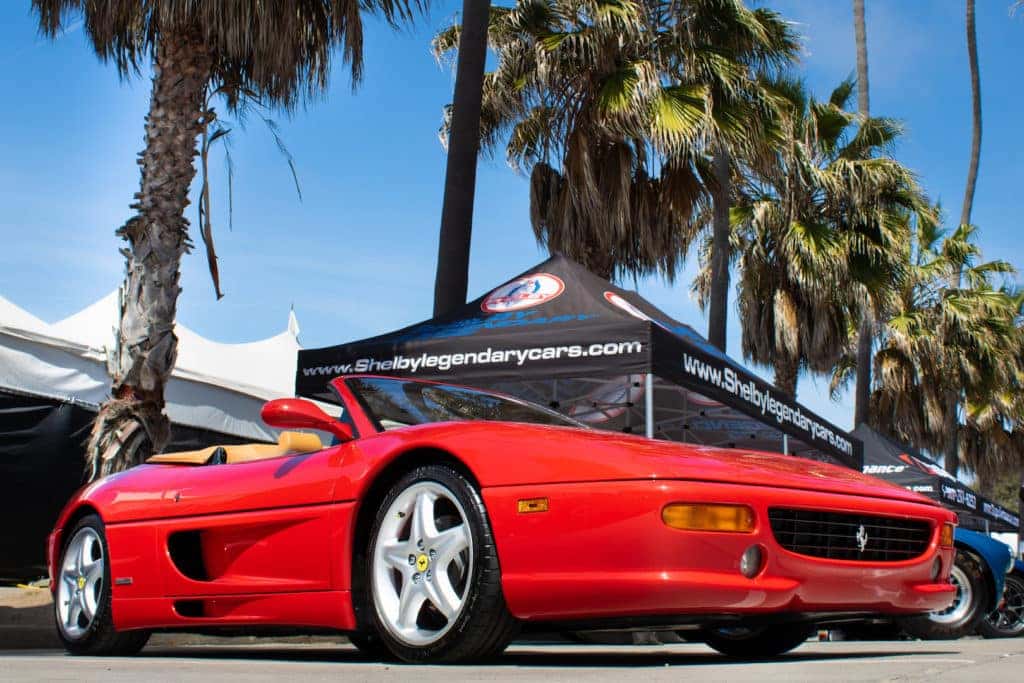 Racking my brain, I opened the engine cover displaying the symmetrical F129C V8 heart. Nothing looked out of the place. What could it be? I nervously rested my hands on the rear grill and noticed how loose the engine cover latch was, a common issue with 355s and 360s as the car will not allow you to select a gear if it decides something is open. I hand-tightened the bolts, and the alarm recognized that everything was closed. Hope is dangerous, but I seized its glimmer coming through the palm trees. Chirp the alarm to disarm the immobilizer, insert the key, take a breath, and start the car. The engine ignited into life with its knee-quiveringly good sound. We gingerly pulled that right paddle and hey presto, the car was mobile again. The crowd roared into applause, and we all felt the sweet release of getting a 355 to its designated spot where everyone could soak in that dead sexy shape.
The lesson of this concours tale is that no matter how prepared you are for something, problems are always going to present themselves and often at the worst of times. But, if you examine the simple, fundamental causes, you can often find exact solution you've been searching for.
The rest of the concours was an amazing event, and below you can take in the sights and sounds of the weekend. Add it to your list of events to attend, but maybe bring gloves and some grippy shoes if you find yourself featuring a Ferrari F355.