About Us
DRIVEN BY PASSION
Marshall Goldman Motor Sales has served the automotive enthusiast community for more than 43 years. Founded by Marshall Goldman in 1978 as an automobile wholesaler and small retailer, he set out to build a business based on honesty, excellent customer service and an unwavering commitment to carrying the finest cars available. Now 40 years later with Marshall's son Harlan at the helm, we have grown to be the preeminent dealer of preowned collectible, exotic and luxury automobiles in North America. Whether you are looking for a collectible investment grade vehicle, a modern highline Ferrari or Porsche, or a daily driver from Land Rover or Mercedes-Benz, we will have the highest quality, lowest mileage, and best optioned vehicle for you.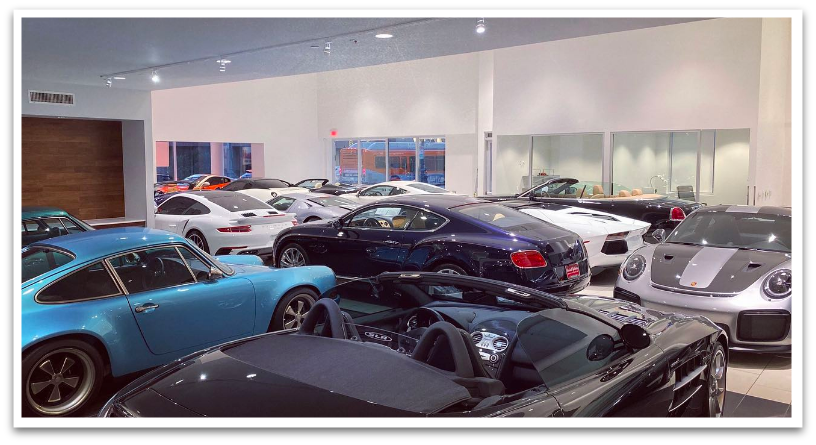 Our entire team is passionate about what we do, the cars we buy and sell, and our customer relationships; many of which span years and even decades. We are automotive enthusiasts, and take pride in our over 300 years of collective knowledge and market insight. When you are shopping for your next collectible, exotic or luxury vehicle, you should work with people who have the best understanding of these cars and markets. The team at Marshall Goldman Motor Sales will guide you through the unique aspects of each vehicle in our inventory, consult on your collection and walk you through the entire purchase process. If we happen to not have the specific car you are looking for, we will scour our network to find it for you. Over the past ten years we have achieved over $1,000,000,000 in vehicle sales, worked with over 5,000 customers and sold and shipped vehicles to all 50 states and many international locations. We are proud of what we have accomplished, the brand we have developed and work hard every day to spread our love of cars and making your automotive ownership dreams come true.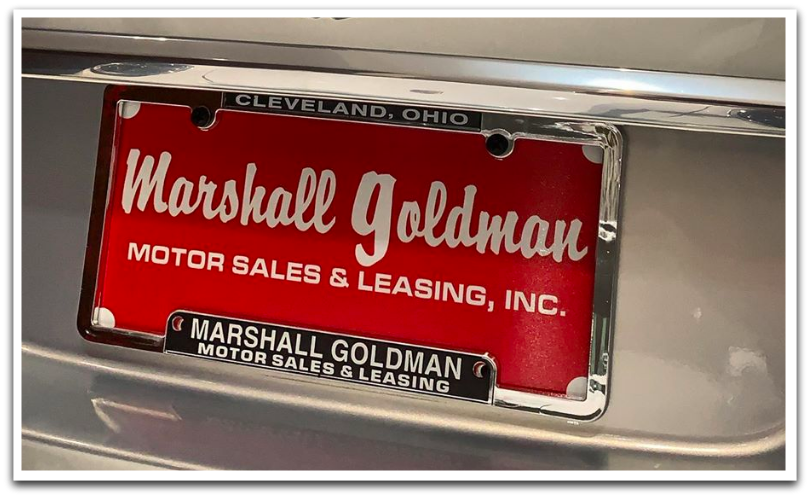 Once you browse our inventory, speak with us or stop by one of our dealerships in either Cleveland, Ohio or Beverly Hills, California. You will see firsthand what makes us the leading dealer of pre-owned collectible, exotic and luxury vehicles in North America. Our selection and quality is second to none, we are easy to work with, and enjoy talking about cars as much as you do. We care about our customers and building long-term relationships and look forward to showing you what has kept customers coming back for over 40 years. We're here to help you with everything from choosing your vehicle, to financing, to providing tips to store it properly.
Drive with passion. Drive the best. Drive with Marshall Goldman.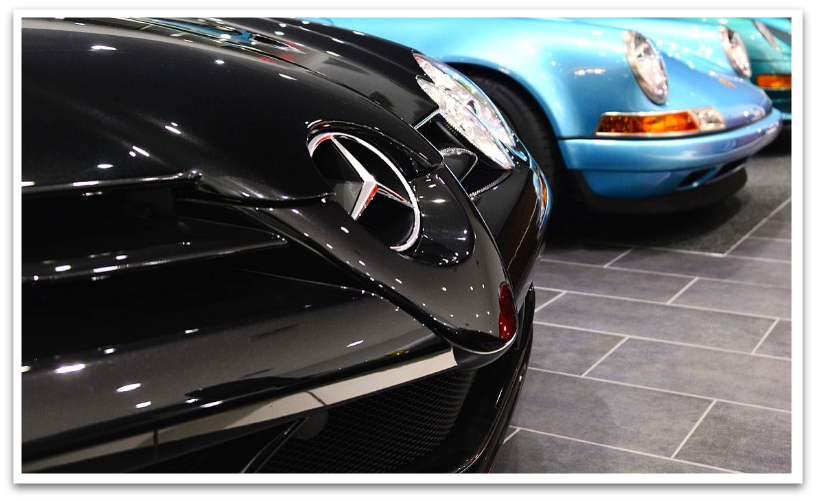 Why Choose Marshall Goldman Motor Sales?
For the best in collectible and highline exotic cars, Marshall Goldman Motor Sales has you covered. Customers come to us from all over North America and beyond to experience these advantages.