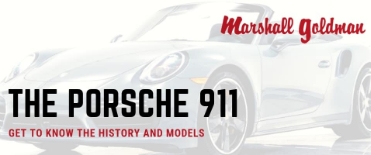 Porsche 911: The History and Models
Porsche 911:
The History and Models
In 1963, the Porsche 911 was born out of the mind of Ferdinand 'Butzi" Porsche, grandson of the company founder and famed designer of the Volkswagen Beetle. Created to succeed and outperform the historic Porsche 356, the 911 quickly became a lasting favorite of sports car enthusiasts all over the world.
The 911 has undergone a long list of design changes and engine enhancements since day one, but each model offered today maintains the spirit of the original. To this day, every model still features elements of the iconic design as well as the 2+2 seats and flat-six rear boxer engine found in the very first 911.
The Porsche 911 effortlessly straddles the line between daily drivability and sports performance.
With 24 different 911 variations are currently available, one element the 911 offers like no other is variety. From the Carrera to the GT2 RS — the Porsche 911 lineup gives you options for power, speed, and handling.